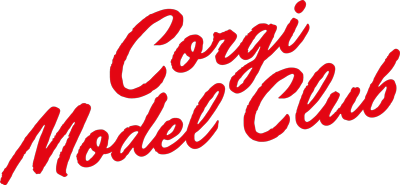 CORGI TOYS
LOTUS CLIMAX 
F1 RACING CAR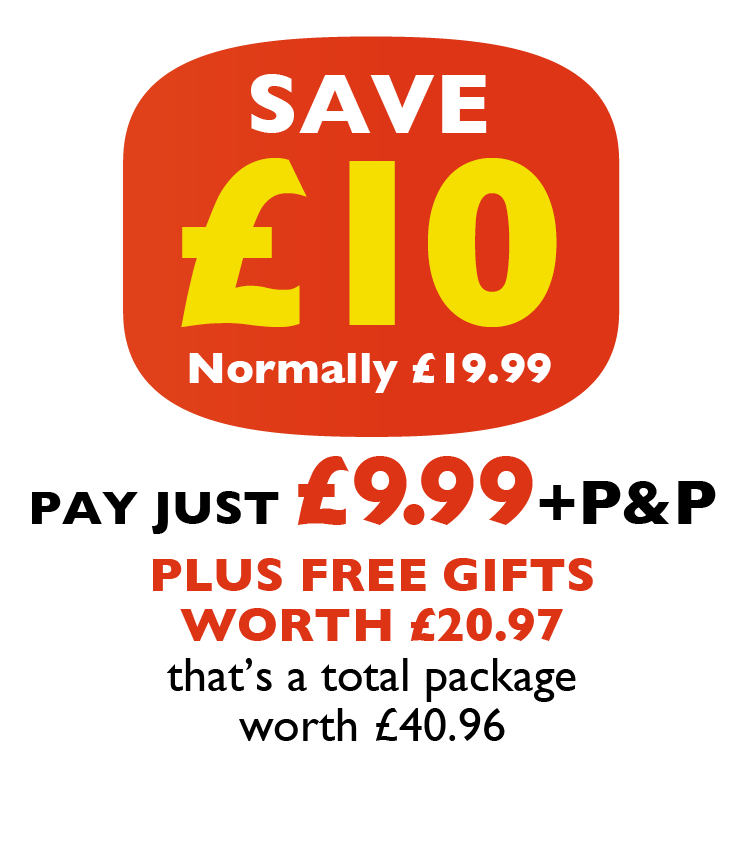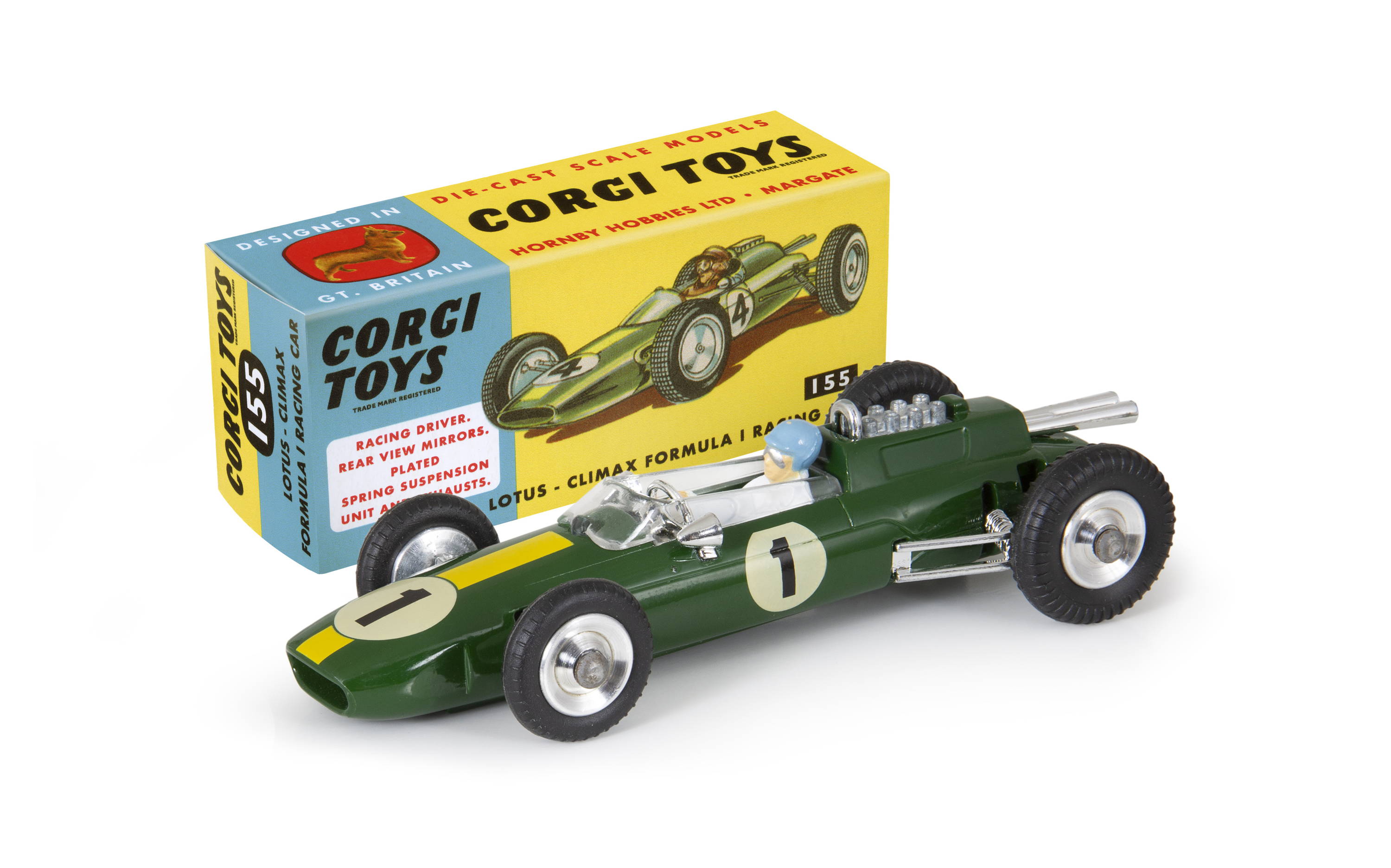 Normal Club Members Price £19.99
Plus Free Club Membership Gifts Worth £20.97
Officially Licensed
 Not available to buy anywhere else.
Don't Just Take Our Word For It!

"Mine has literally just arrived and I absolutely love it! Great job everyone!"
Editor of Diecast Collector Magazine

"The revival of these Corgi models from the past brings back so many memories, as it will to many others. It has been exciting working with the designers to bring them back to life and there is huge interest across the collectors world of what else is to come."
"Mine arrived today as swiftly as the mini drove around the rally stages back in the day. Fantastic job thank you, excellent work. 10/10"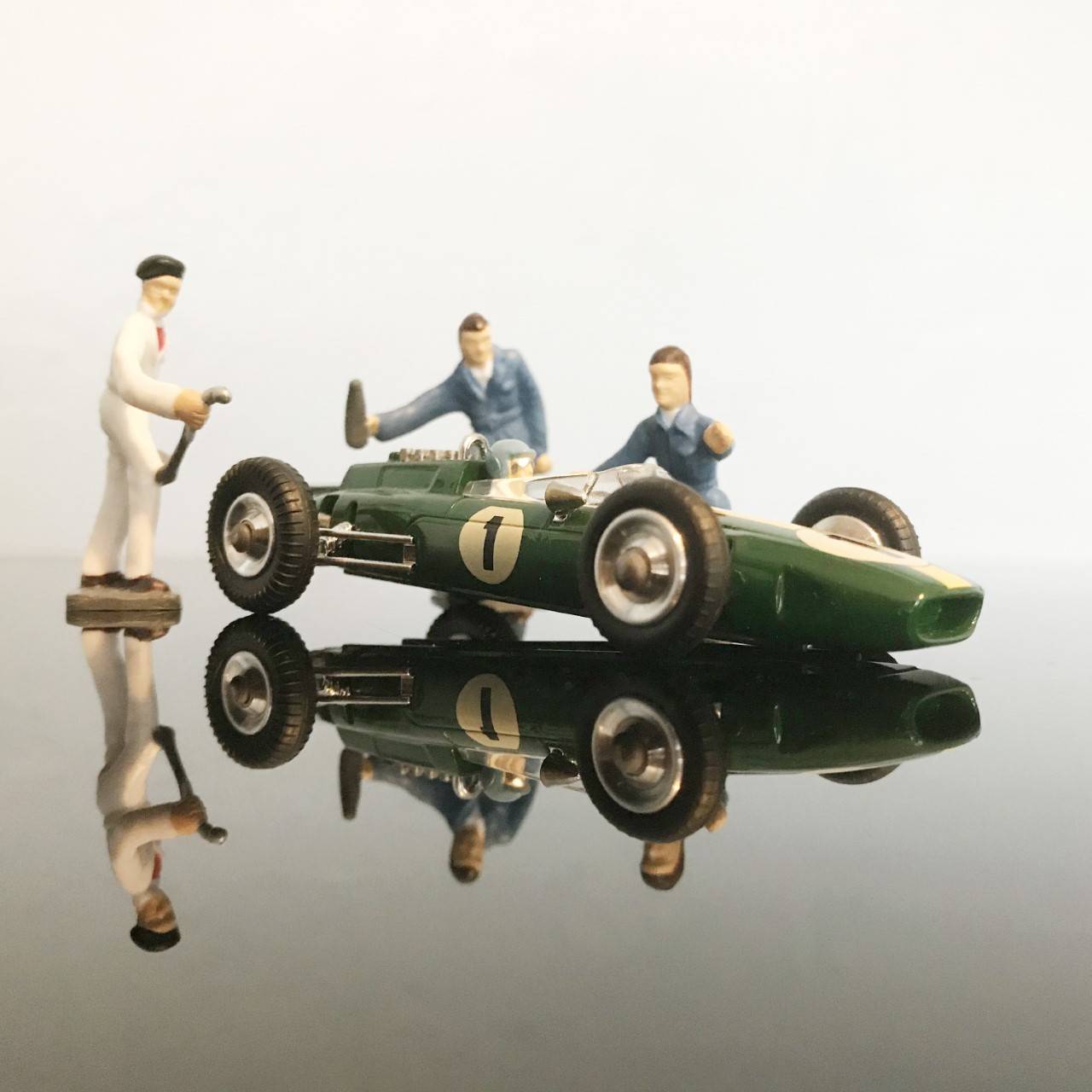 A Giant of Motor Racing History Captured for Posterity in Perfect Metal Miniature
Prodigiously talented, Jim Clark, was an unusual sporting legend. Unlike many of his flamboyant contemporaries here was a softly spoken, self-effacing farmer's son from the Scottish Borders. But once he was behind the wheel he became a demon possessed - an Ayrton Senna, Michael Schumacher, Lewis Hamilton all rolled into one sublimely talented and super-fast racing driver. His contemporaries were in awe of him. If they drove a fast lap, he would always go one better.
Click here to read more...
… But it was his partnership with the design genius, Sir Colin Chapman, that put the pair of them on the podium and roared them into the history books. Chapman turned Formula One of his day on its head with his revolutionary designs. This Lotus Climax had a tubular monocoque chassis, ultra-lightweight glass fibre body and the engine was in the rear, behind the driver!

At first the other big, well-funded teams laughed at the latest revolutionary 'Garagista' design - a name coined for the underfunded but plucky and creative British race teams that operated their workshops out of small workshops and lock-ups up and down the land. But after the first Grand Prix of the 1963 season, the laughter turned to panic as Clark's Lotus left the rest of the field trailing in his slipstream.
In one fell swoop, the big lumbering behemoths of the inter-war and post-WWII years were consigned to the scrap heap. The agile, wasp like Lotus with its disc brakes, superb handling, derived from an even weight distribution across front and rear, was able to corner at speeds that were previously believed impossible. Combined with the lightweight Coventry Climax engine and a master craftsman at the wheel, the Ferrari, Maserati and Mercedes cars never stood a chance.
A racing superstar is born
Clark won 14 races in 1963 and swept all before him to win the Formula One championship. He would have been champion in 1964, had his Climax engine not blown within sight of the finish line in the final race of the Season. In 1965, he and his Lotus 25 returned to land the double - a constructor's and driver's championship, with a sweet Indianapolis 500 victory in between for good measure.
Clark and this Lotus became the perfect embodiment of man and machine in the brave new world of the 1960s where engineers were breaking new ground in motor sport and aerospace. And, Formula One had changed forever and not always for the better. Whilst the cars drove at death defying speeds, life as a driver and spectator became ever more hazardous. Countless drivers perished on the dangerous twisty, often remote grand prix courses with little more protection than inflammable hay bales! Sadly, Jim Clark was one of them. His death at Hockenheim in 1968 was met with disbelief and incredulity. If such a talented driver could be killed, what chance did lesser mortals have?
The legend lives on
At the time of his death, he had won more Grands Prix races and pole positions than any other driver. In 2009 The Times newspaper placed Clark at the top of the all time greats of Formula One drivers. Some accolade for a driver who raced and died four decades before.
Like Clark and his Lotus, Corgi Toys were at their zenith - a global, world-beater in their own right – creating diecast models out of their Swansea factory that thrilled and entertained generations of children. They did the victorious Lotus proud by issuing it in its 1964 British Racing Green livery, complete with Jim Clark at the wheel and his number one marking – reserved only for World Champion drivers. It has an impressive array of details for a diecast model – protective steering wheel, wing mirrors and windshield. There is a springy wish bone suspension, silver engine block and real rubber front tyres and wheels that are smaller than the rear – exactly like the original. Even the box is authentic – deliberately featuring the car erroneously in number 4, due to the artwork being done before Clark became world champion!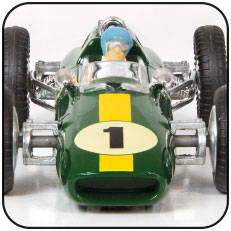 This remains one of their most iconic models of all time, and a most desirable one for collectors of this iconic British brand to this day. A genuine Corgi Toys re-issue that's now yours to proudly own, we are delighted to have re-created this fully authentic die-cast re-issue - completely faithful to the 1964 model – at a fraction of the cost of an original! 

What a story, what a car, what a model! A perfect conversation piece, today it's all yours, along with THREEfantastic FREE gifts, for less than a tenner! 
All yours...
3 Exclusive FREE GIFTS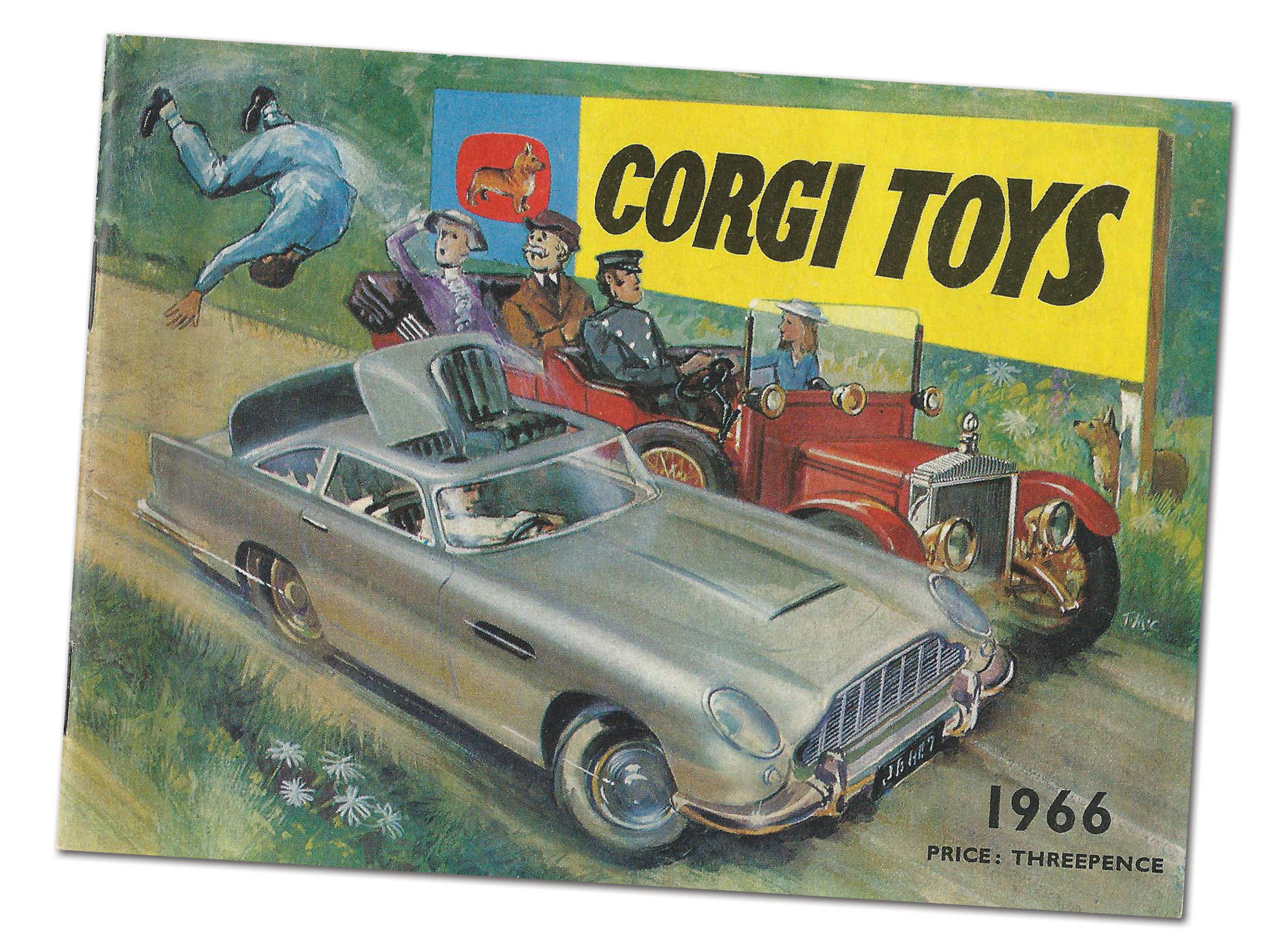 Authentic 40-page reproduction 1966 Corgi Toys catalogue
Only available from us, this officially licensed reproduction catalogue is packed full of Corgi vintage classics including this Mini Monte Carlo.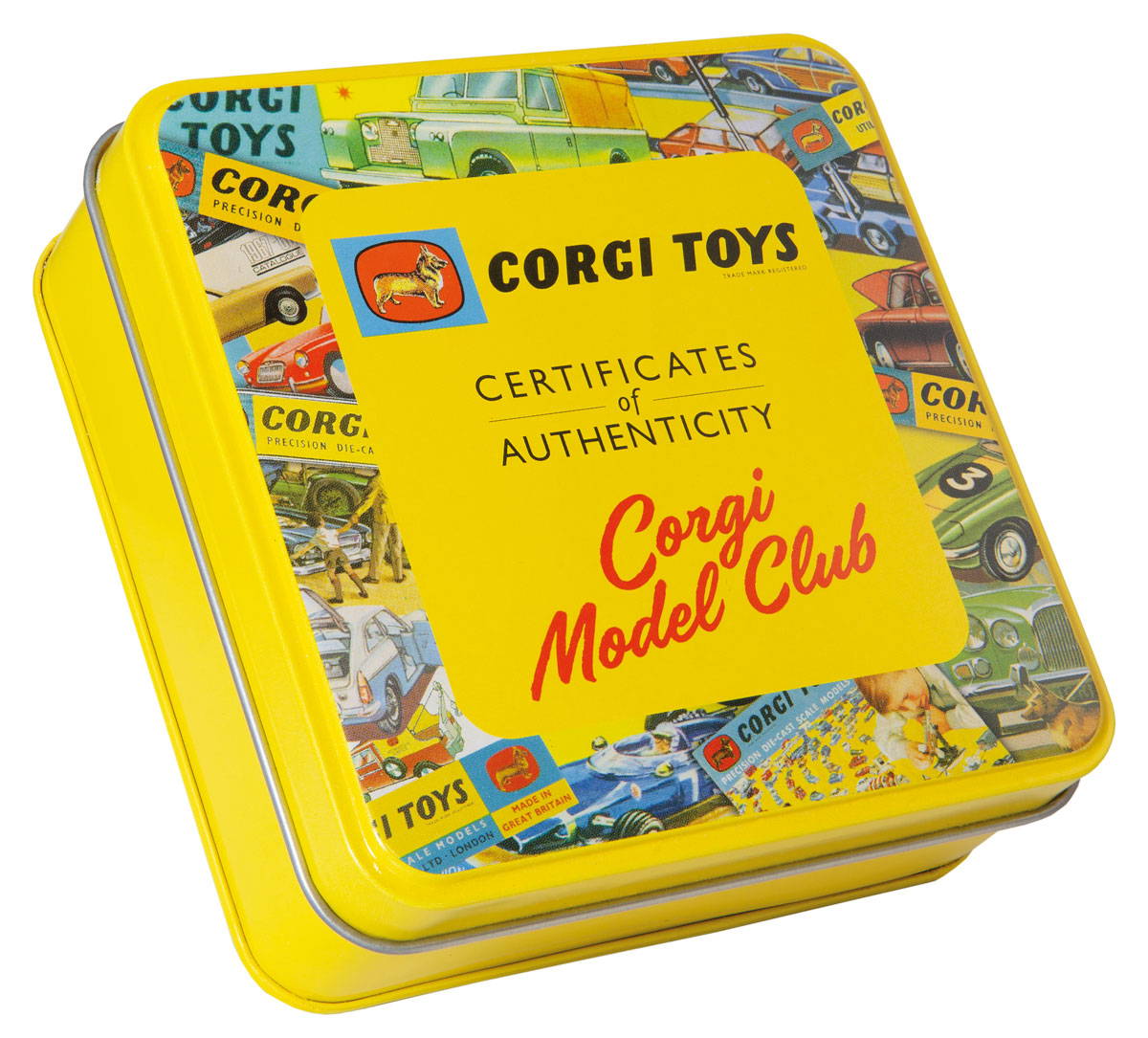 Exclusive Corgi Toys Certificate Tin
Specially designed just for us, this retro-styled metal tin will protect your Corgi Toys Certificates for years to come.
Exclusive Corgi Toys Garage Attendant Scale Figures
Re-made for the first time ever, and only available from us, these superb garage attendant scale figures are the perfect accompaniment to your Corgi die-cast models. 100% authentic to the originals, this set contains six figures and that all-important yellow and blue box.
Receive all the above exclusive gifts FREE
when you order the Corgi Toys Lotus Climax re-issue today!
THE LOTUS CLIMAX F1 RACING CAR
Yes, you will own the Lotus Climax F1 Racing Car with JIM CLARK in the driving seat! 
Corgi Model Club Offer Promise
The terms of this offer are guaranteed, there is never any further obligation.

Order now to receive your HALF-PRICE CORGI TOYS LOTUS CLIMAX F1 RACING CAR re-issue for the introductory price of only £9.99 (+£3.99 p&p), saving you £10 off the normal club member price of £19.99.
You will also receive your THREE EXTRA FREE GIFTS – the 1966 Corgi Catalogue, the metal Corgi tin and the Corgi garage attendants – all worth £20.97.
After you have received the Corgi Toys Lotus Climax F1 model, you are free to cancel at any time and you are under absolutely NO further obligation to buy anything else whatsoever, EVER!
In the unlikely event that you don't like the Corgi Toys Lotus Climax F1 re-issue, just send it back to us within 14 days, your money will be refunded and that will be the end of the matter, full-stop. The FREE gifts are yours to keep, whatever you decide!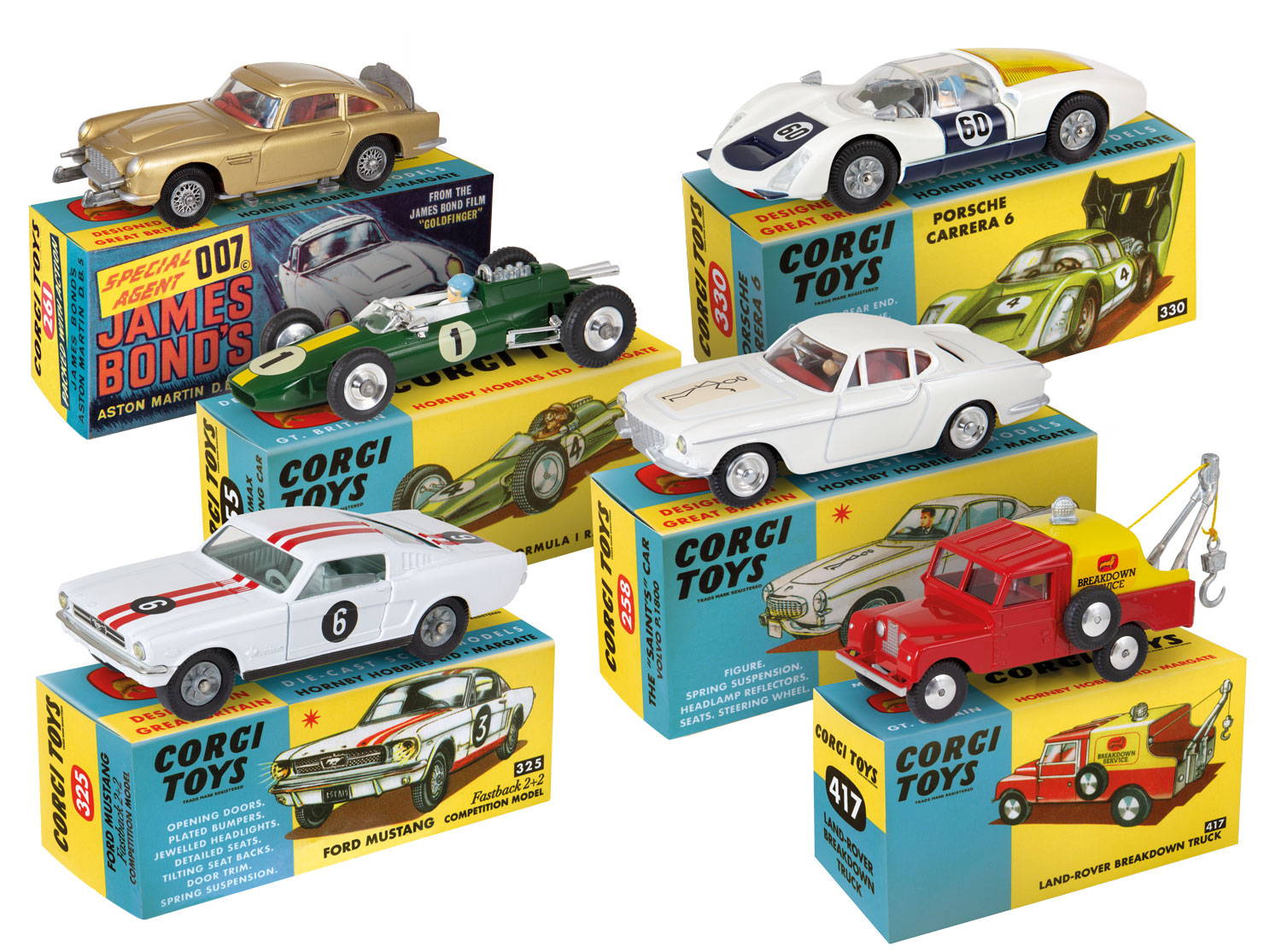 ORDER NOW WHILE STOCKS LAST!
NO NEED
to buy anything else 
NO OBLIGATION
 membership
NO QUIBBLES
 return guarantee 
NO RISKS
 - you can return within 30 days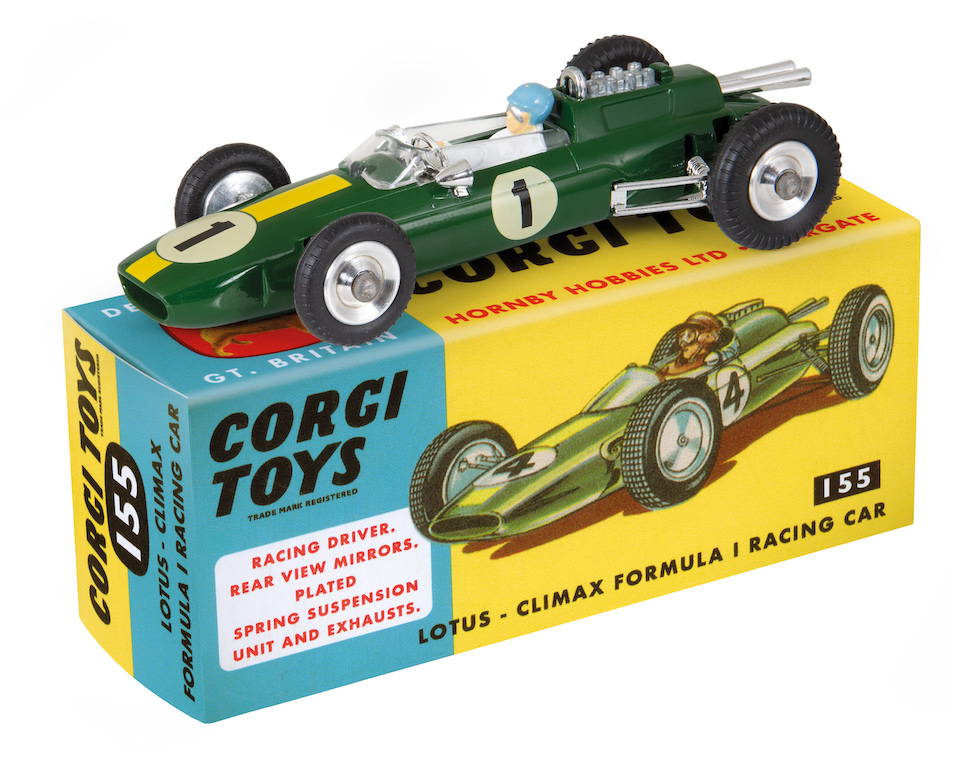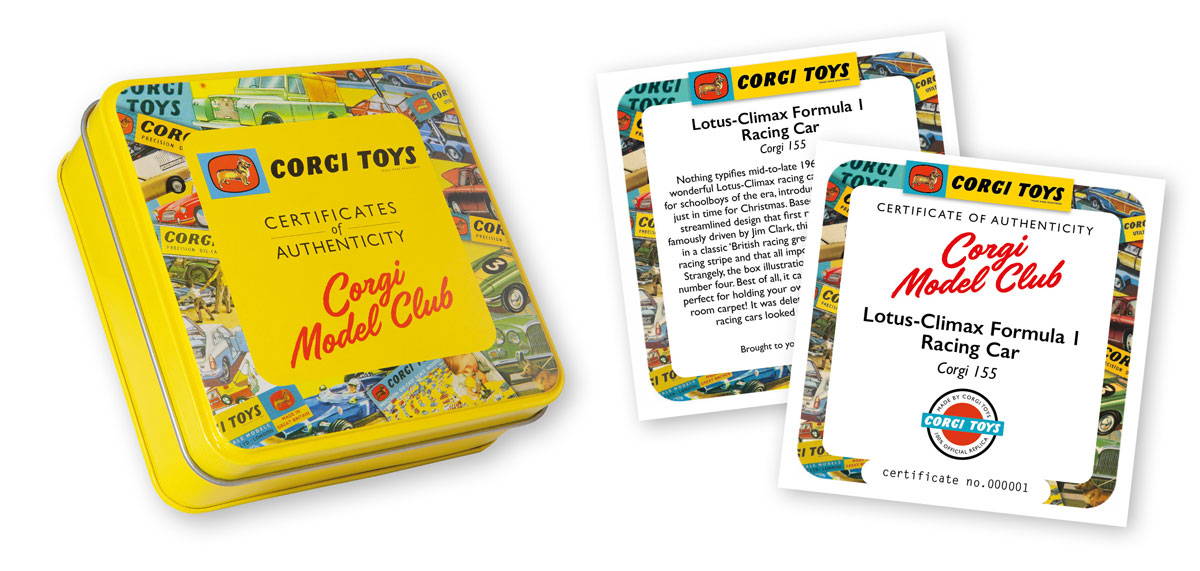 The Corgi Toys 
Lotus Climax F1 Racing Car Model

 I'm ready to receive the awesome Lotus Climax F1 Racing Car, the FREE Authentic 40-page reproduction 1966 Corgi Toys catalogue, the FREE Exclusive Corgi Toys Certificate Tin, as well as the 
BONUS FREE GIFT Corgi Toys Garage Attendant Scale Figures.
I know I'm under no obligation to buy anything else...
Get your £10 off normal price of £19.99 + P&P
Please use the special PROMO CODE from any advertisement that you have seen.
If not, simply use the following code: LOTUSF1
Collect as many or as few as you'd like
The flexible membership that isn't really a subscription – if you take advantage of the special offer, there is ZERO commitment, and you are FREE to cancel at ANY time without paying a penny more.
The convenient, low cost way to collect these EXCLUSIVE CORGI TOYS
- you will receive one of these wonderful, museum quality re-issues approximately every

4 weeks

, helping you to spread the load. Currently, these models are

ONLY available

from us via

Hornby PLC

, each one coming with a numbered

certificate of authenticit

y as full provenance.
Pause, skip or cancel
- YOU stay in control – with the Corgi Model Club you really can collect as many or as few as you wish. If you wish to pause or skip a month or cancel altogether, the models in the collection are not numbered, apart from their original

Corgi serial numbers

, so you are not left high and dry with half a collection.

You stay 100% in control, ALL the time.
Hassle Free returns
- and if you wish to return a model or fancy stopping altogether, just send it back in the condition you received it let us know and that will be the end of the matter.

We will refund you, no questions asked.

You only ever need pay for what you choose to keep, nothing more, nothing less.
©2021 Corgi Model Club. All rights reserved.